You may have seen my recent post about my homemade Uncrustables. If you have, you may wonder what I did with the left over parts of the bread. When life gives you extra bread, don't throw it out! Make croutons!
They are very simple and taste so much fresher than the store bought ones.
First, cut your leftover bread into 1-2″ cubes and place into a large bowl.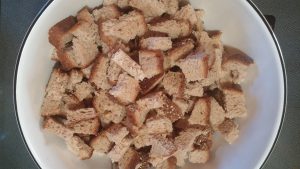 Next, drizzle about 1/2 cup (just eyeballing it) of olive oil over your bread. You want enough to coat all of your cubes when you toss it.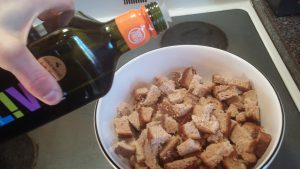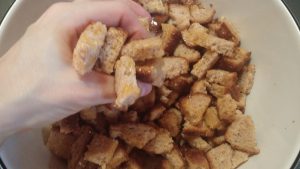 Sprinkle on whatever you like and mix until the cubes are coated. Some croutons are cheesy. If you have powdered cheese, you could use that. These are Italian croutons so I used Italian spices and some garlic salt.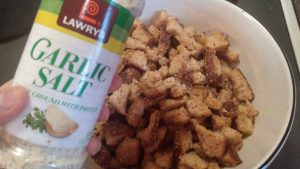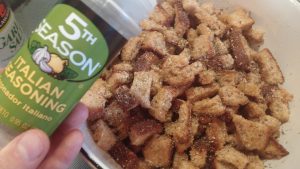 Transfer your bread to a baking sheet with parchment paper. Be sure to spread them evenly so all of the croutons are nice and crispy.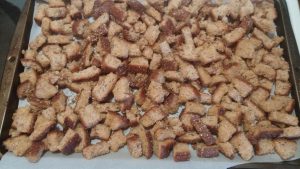 Bake your croutons at 350 degrees for 20 minutes or until golden brown and crispy.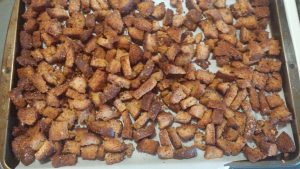 This is the finished product! It was easy, delicious, and you didn't have to throw your bread away. You can use these for salads or stuffing. With Thanksgiving around the corner, this recipe seemed fitting. =)