I am sure while shopping your kids have seen the Uncrustables in the freezer section and yelled, "I want some!" Mine have! Those things are so expensive for just a simple crustless peanut butter and jelly.
I was watching a YouTube channel that I am subscribed to called Do it on a Dime. If you have never checked out Kathryn's channel you definitely should. She has everything from DIY's to organizing tips and tricks for us Mom's out there!
Anyway, she recently released a video of how to make Uncrustables at home! Why didn't I think of that!? She is a genius I tell you!
On busy Friday afternoons, I do my best to prep for the weekend so that I can relax as much as possible with my hubby and kids. This recipe allows me to do that.
Okay….drum roll please…..
First, grab a bag of whatever your preferred bread is. We just buy the Brownberry 100% whole wheat.
Next, take a wide mouth mason jar lid and press it down into the middle of a piece of bread. While pressing down, make sure to wiggle back and forth to cut all the way through.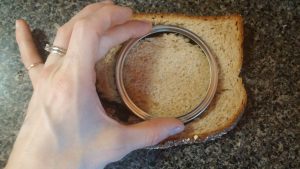 Then, take your pieces of crustless bread and spread with peanut butter and jelly.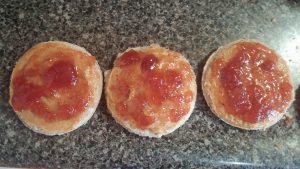 Put a second piece of bread on top.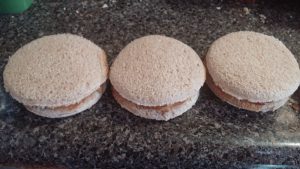 Now to seal the sandwiches take a wide mouth mason jar (the same one that goes to the lid you used to cut the bread into circles) and put it down on top of the sandwiches.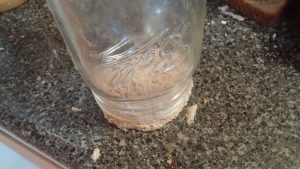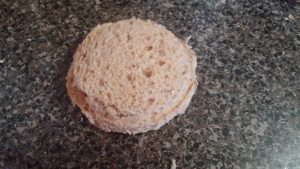 Once the edges are sealed, place them in a freezer bag and pop them into the freezer.
Now, whenever you are in a pinch and need a quick meal for your little ones, you have one prepared. It makes life as a Mom much simpler. Plus, the kids love them!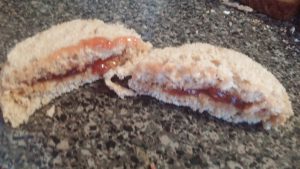 P.S. Here's a tip. Don't let the edges of the bread go to waste. Use it to make delicious Italian Croutons to spice up your salads.