Snuggle up in some nice wool socks, by the fire with this delicious Beef Stew….
Hearty Beef Stew
2014-12-01 13:44:23
Serves 16
Very hearty and warming Beef Stew.
Ingredients
2 lbs. Stew Beef
3 Tbs. Olive Oil
2 Cups Organic Beef Stock
12 oz. Package Bacon – Cooked Crisp and Crumbled
14.5 oz. Can Organic Diced Tomatoes – Juice Drained
4 oz. Mixed Bell Peppers – Chopped
4 oz. Mushrooms – Quartered
2 Ribs Celery – Chopped
1 Large Carrot – Chopped
1 Small Onion – Chopped
4 Large Cloves Garlic – Minced
2 Tbs. Organic Tomato Paste
2 Tbs. Worcestershire Sauce or Coconut Aminos
2 tsp. Sea Salt
1 ½ tsp. Black Pepper
1 tsp. Garlic Powder
1 tsp. Onion Powder
1 tsp. Dried Oregano
Instructions
1. Heat slow cooker on low setting.
2. In a large skillet over medium heat, sear the beef in olive oil, browning on both sides. Transfer to slow cooker.
3. To the slow cooker, add Organic Beef Stock, bacon, tomatoes, bell peppers, mushrooms, celery, carrot, onion, garlic, tomato paste, Worcestershire sauce, sea salt, black pepper, garlic powder, onion powder, and dried oregano.
4. Cover and cook on low 6-8 hours.
Adapted from Loperliving.com
Adapted from Loperliving.com
LoperLiving.com http://www.loperliving.com/
Refer to the recipe card for the ingredients that you will need to make your Beef Stew.
Start your Beef Stew by browning the stew meat and cooking the bacon.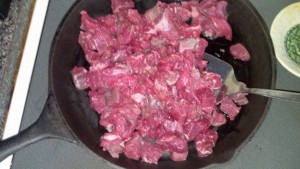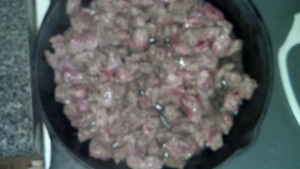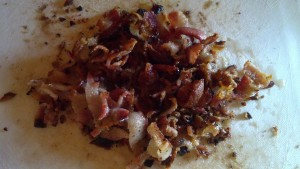 While the meat is browning, chop the veggies.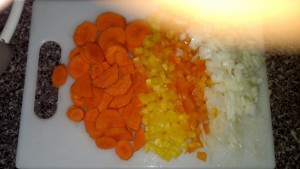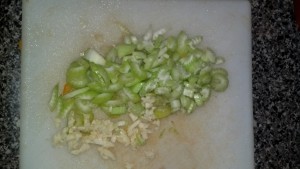 Now, add the stew meat, bacon, veggies, broth, Worcestershire sauce or liquid aminos, spices, and diced tomatoes, and tomato paste to crock pot.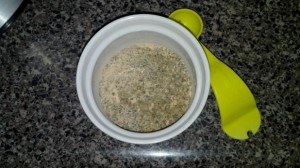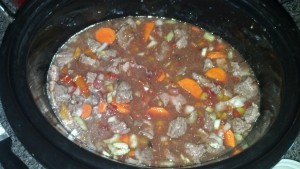 Cook on low for 6 hours or until beef and veggies are tender.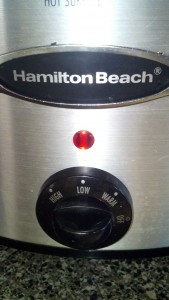 Enjoy and bon appetit!