We have had a terribly cold winter this year. I don't know about you, but when it's cold outside, I like to snuggle up and eat a nice hot bowl of chili. It warms me and it is one of my favorite dishes. This Southwestern Chili recipe is very near and dear to me because it is the chili that my parents made for me. I would say it is the best chili out there. Would I be biased? Maybe. Try it for yourself and let me know what you think. Enjoy!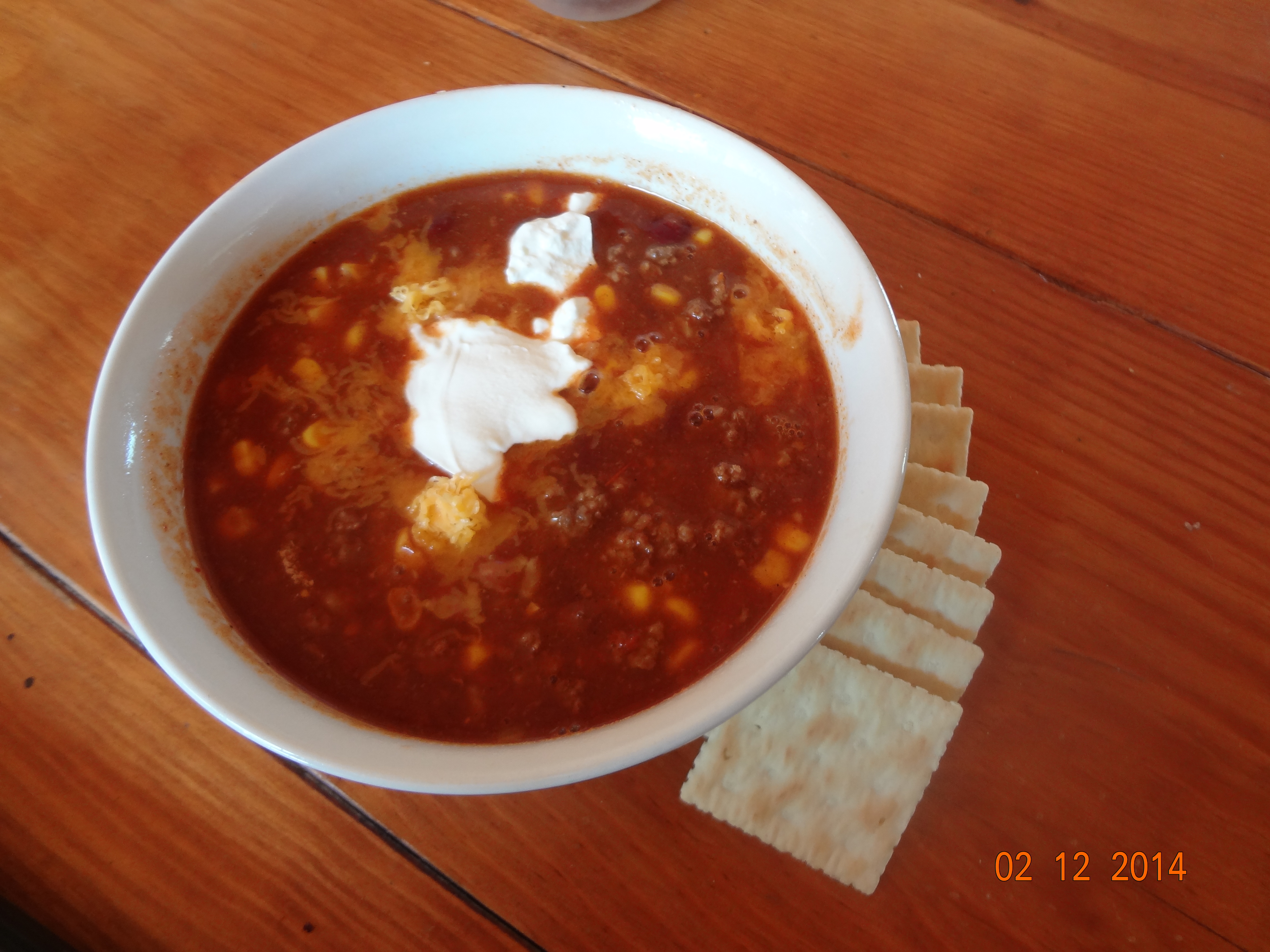 Southwestern Chili
2014-02-24 17:09:02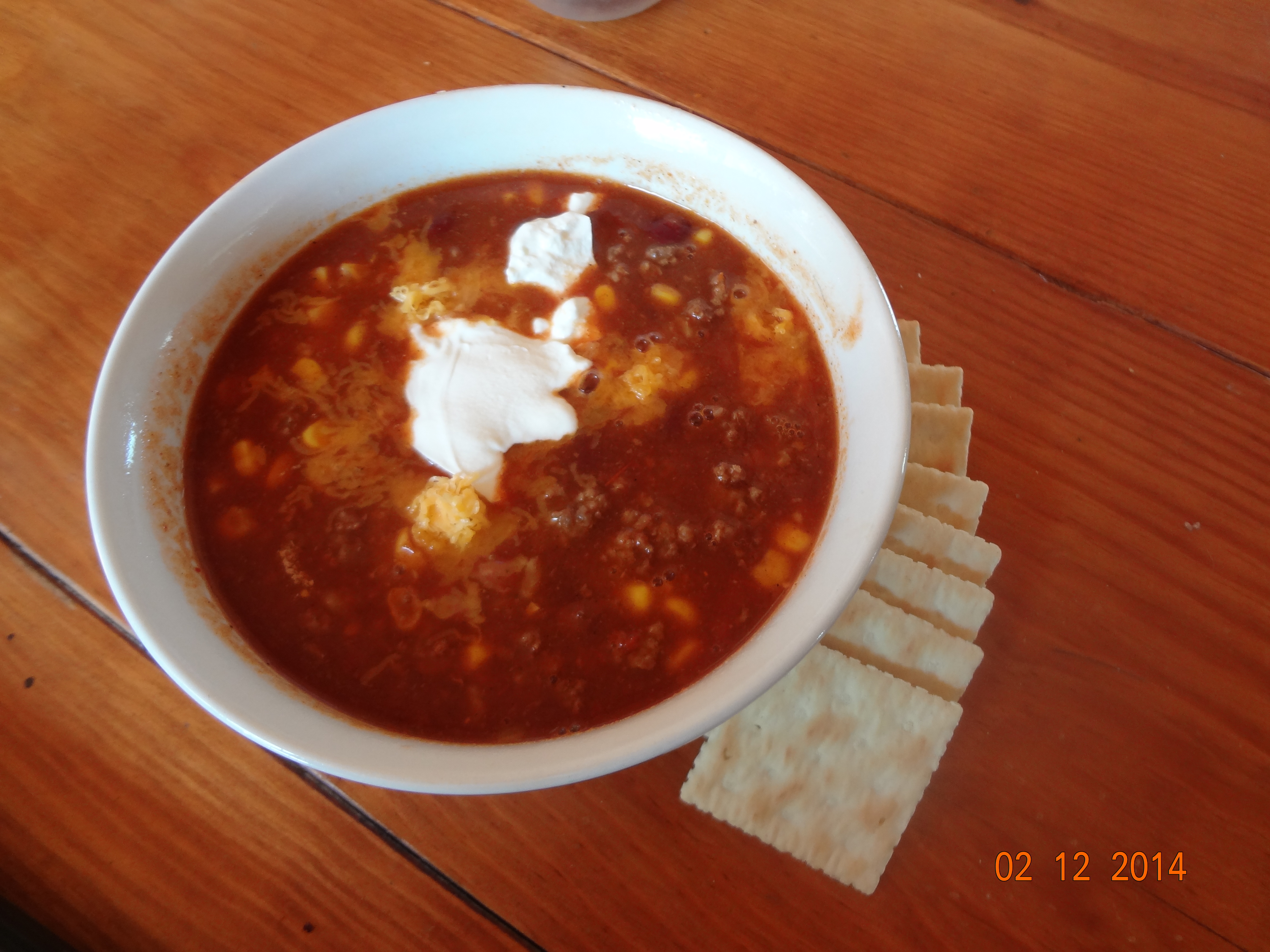 This is a family recipe near and dear to my heart. It's the best chili out there!
Ingredients
1 lb ground beef
1 pack of chili seasoning (or you can make your own)
1 can kidney beans
1 can chili beans
1 can diced tomatoes
1 can corn
1 cup instant brown rice
2 cups water (more if you like it more soupy)
salt and pepper, to taste
cheddar cheese
sour cream
Instructions
In a skillet over medium heat, brown the ground beef. Once it is cooked through, add the chili seasoning. Set aside.
In a large pot or dutch oven, add the chili beans, kidney beans, corn, and diced tomatoes. Then, add 2 cups of water. Add the ground beef and rice. Season with a little salt and pepper, to taste.
Cook for 30 minutes on medium heat.
When finished, serve it in your favorite bowl. The chili is not complete without some cheese and some sour cream. Also, eat it with some crackers, corn chips, or tortilla chips to add to the southwestern style of this dish! Enjoy and bon appetit!
LoperLiving.com http://www.loperliving.com/